RECORDED WEBINAR
Connecting The Dots Between Patient Experience and Safety
When?
On-Demand
Speakers
Chris Mahoney,
Director of Strategy,
Cynergy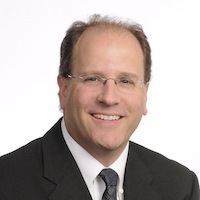 Andy Tippet,
Healthcare Vertical Marketing Manager, North America,
Zebra Technologies
Andrew Gaffney,
President,
Decision Tree Labs
Striving for patient satisfaction and loyalty starts with comprehensive safety strategies and positive patient experience.
The expanding adoption of new technologies within hospitals are helping to provide immediate access to medically relevant data and real-time information for more transparency and improved patient experience. Mobile, barcode and real-time technologies are empowering doctors, nurses and technicians to eliminate manual processes and ensure optimal patient care, beyond the fulfillment of the EHR.
Join Cynergy and Zebra Technologies as they help to connect the dots between the patient experience and safety. Topics covered include:
Why patient experience management (PEM) is a critical metric;
The expanding role of real-time information for providers and patients;
How healthcare providers are using technologies to improve tracking of people, assets and information;
The opportunity to optimize hospital workflows from the backroom pharmacy to bedside care; and
How barcodes and other new developments are connecting the dots from patient experience to patient safety.
View The Webinar Below:
---